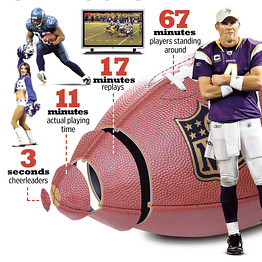 According to the Wall Street Journal, NFL Broadcasts have and average of 11 minutes of actual play. There were 67 minutes of players standing around, 17 minutes of replays and 3 seconds of cheerleader shots. Commercials take up an hour of a typical broadcast.
Star-Tribune, Page 1, Saturday; January 16, 2010
---
No wonder I don't care for football.