Since the doctor sobered up, Daniel hasn't had to have any more birthdays like this one: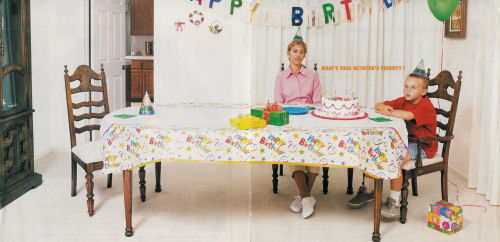 P.S. Now that you're 18, don't forget to register with the Selective Service System.  Maybe you'll luck out and the George Bush War will be over before they reinstitute the draft.
---
The doctor has been saving this image he clipped from CIO Magazine that was used in an Aprisma ad from the October 1, 2000 issue for a special occasion; and today's the day.