Finished the ride at about 15:40 on Sunday, 14 June, 2009.
The first day was cool with about a 10 MPH headwind all the way down the Munger Trail. I volunteered to be the Ride Marshal acting as "Sweep Rider" who made sure that no one was left behind. My day ended with a flat tire about 10 miles from the end and I rode with the Safety team to make sure we hadn't lost anyone.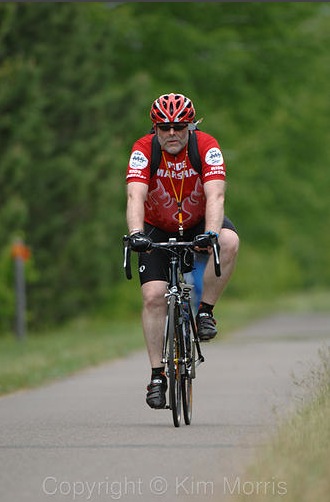 The second day was hot and I took regular duty which included helping two people repair flat tires, calling the SAG wagon for one rider, calling to have intersection safety alert people to a particularly nasty set of railroad tracks, and generally trying to keep the enthusiastic crowd on the right side of the yellow line.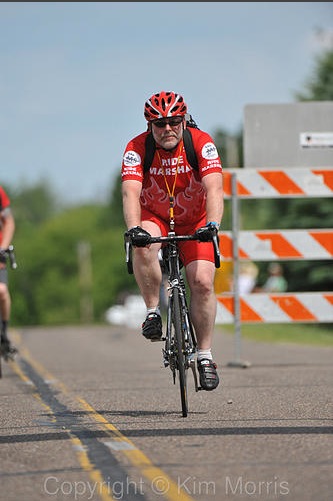 In all a great experience and I raised over $2,500.00 dollars to help cure Multiple Sclerosis. Thanks to everyone who donated.