I needed a new potato peeler, so off to the State Fair we went on Friday, 4 September, 2009. Of course you can't just spend $9.00 to get in to buy a potato peeler, so we checked out a few other attractions; and naturally ate plenty of junk food. Despite being in a recession, the total run of the fair set a new attendance record at 1,790,497. And, I got to eat Pronto Pups, Ice Cream, Cheese Curds, Malts, and Root Beer.
After checking out all the creative activites (Sewing, Canning, Baking, etc.) we made our way to the Pronto Pup stand for a corndog, then went into the fine arts exhibit. And the most interesting picture was this one of a ballerina sitting outside the theatre enjoying a smoke and a Mountain Dew. The Picture was titled, "Emily" and before we left, I decided that I had better go back and take a quick snap of it — because I loved the contradictions of the dancer enjoying some of the major food groups.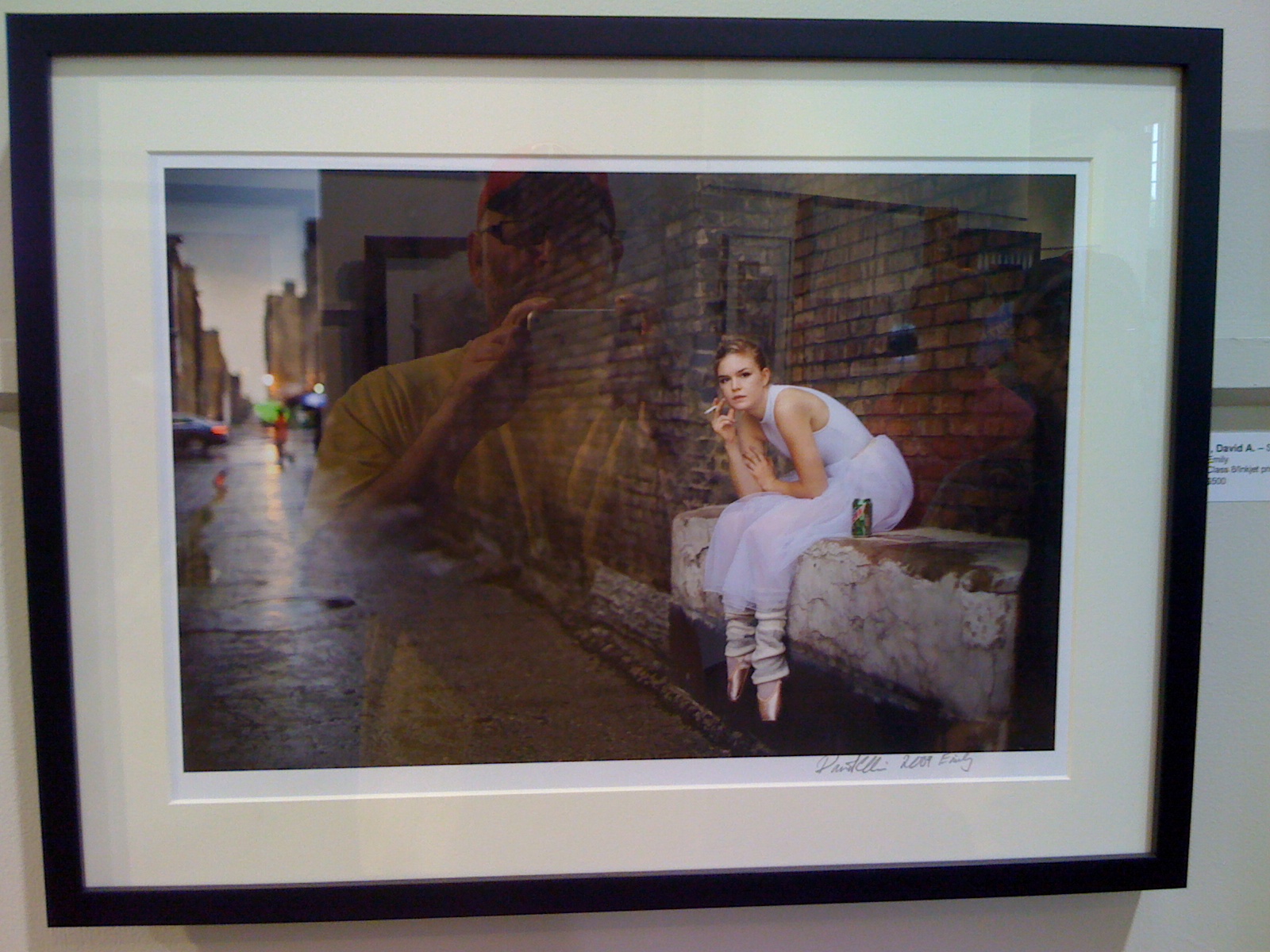 Outside fine arts, the doctor impersonates the Mona Lisa.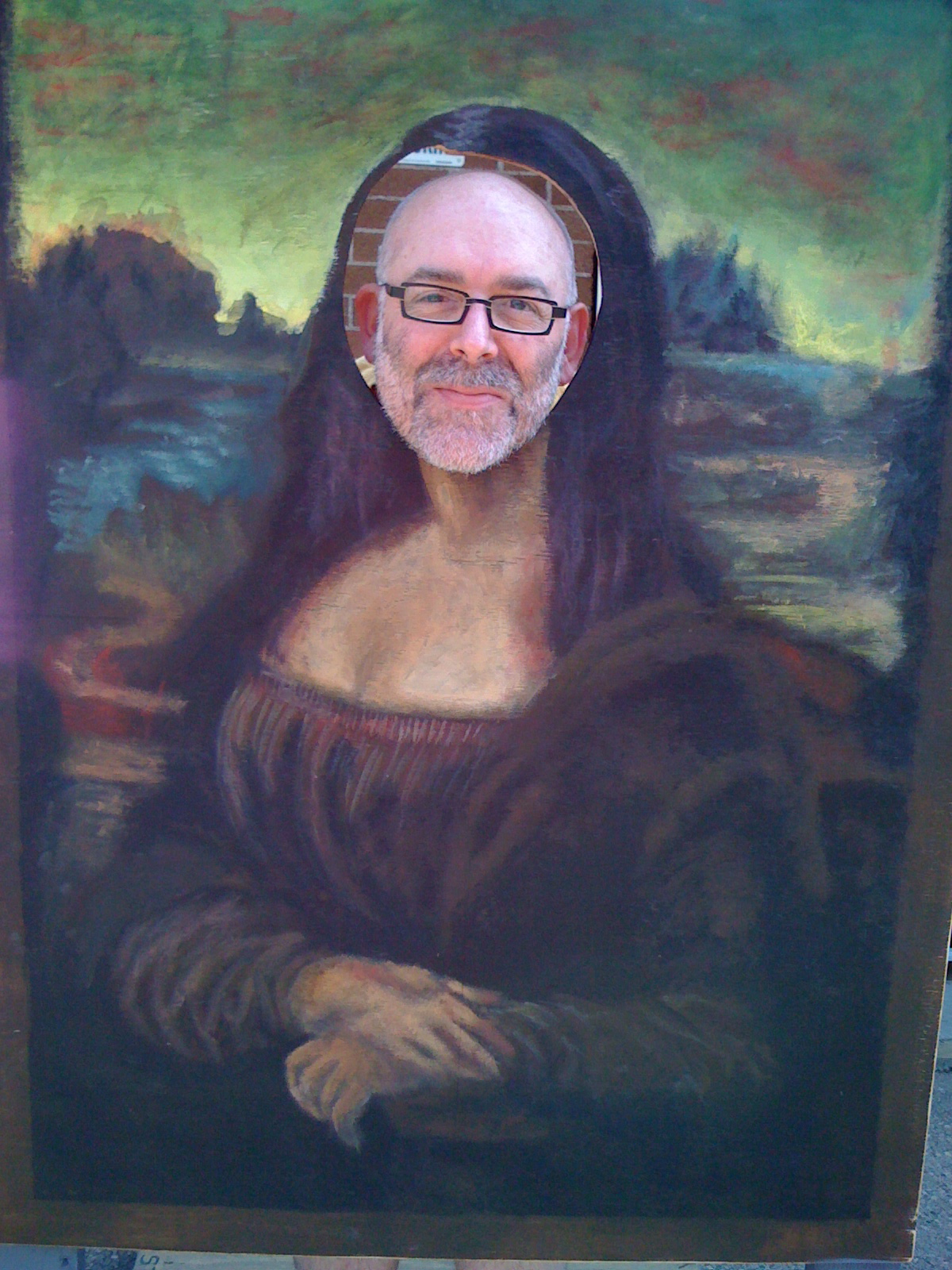 Jill got sucked into being the volunteer learning how to carve a watermelon into a rose. A nice rose was the result, but they kept insisting that we come back later and carry it home. No way were we going to take a dripping watermelon on the bus back home; It'll make good compost.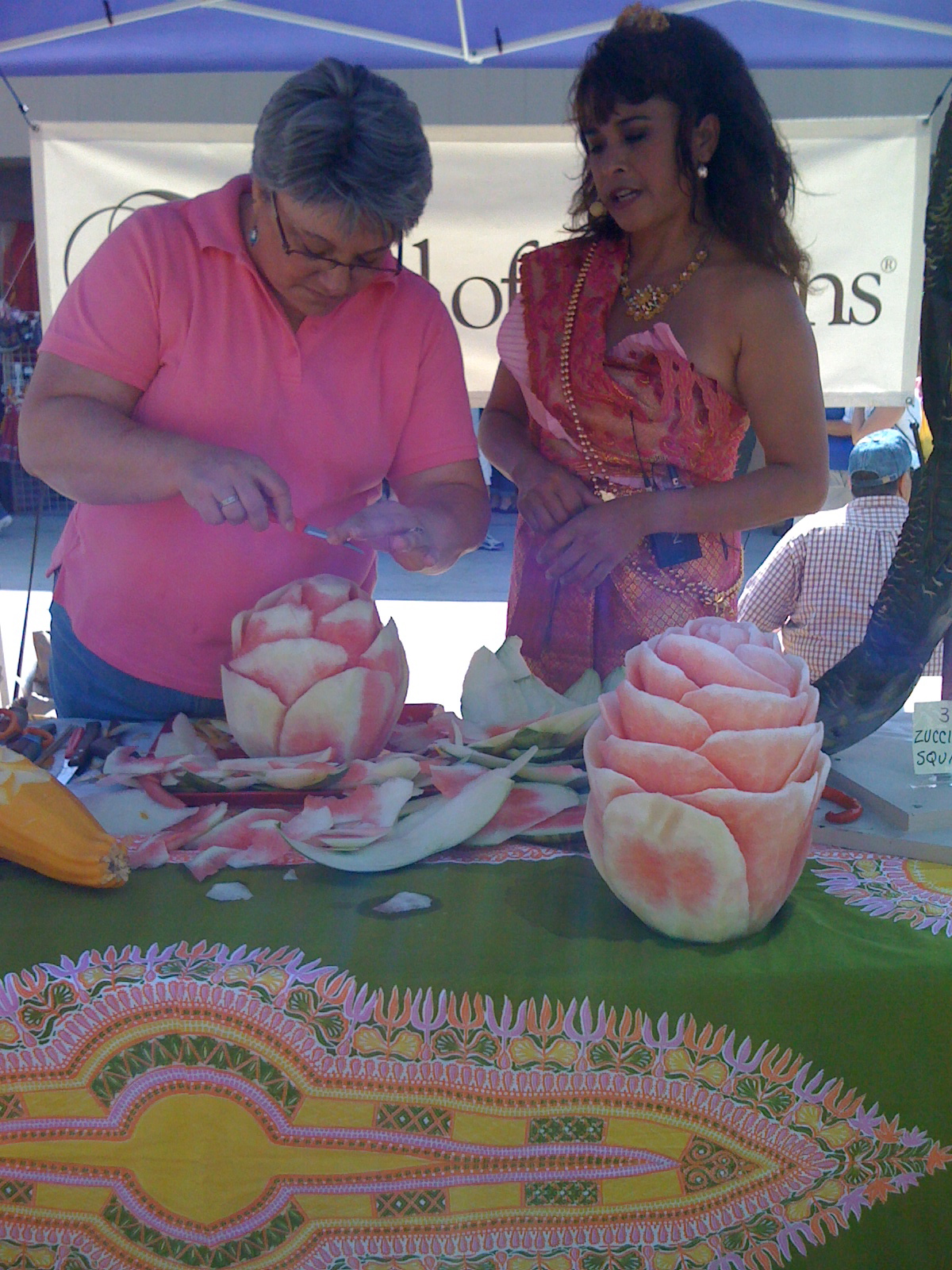 In the "Dairy Building" which used to be called "Empire Commons" you can see all the sculptures of Princess Kay of the Milky Way, and her princesses.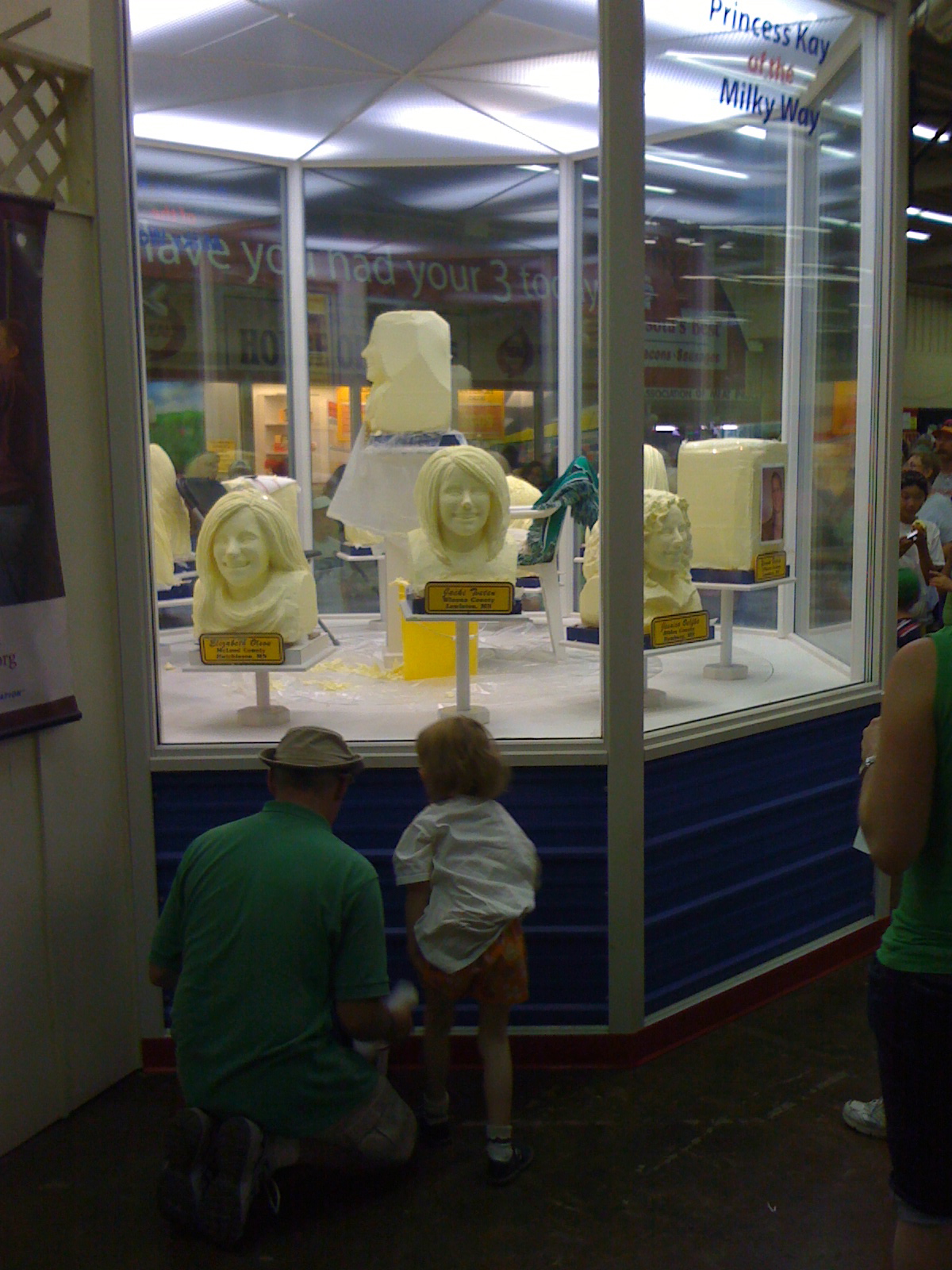 And of course, no trip to the fair is complete without the seeing the gigantic pumpkins; They're so big, and you wonder if the flesh is good for anything; or are they just pig food…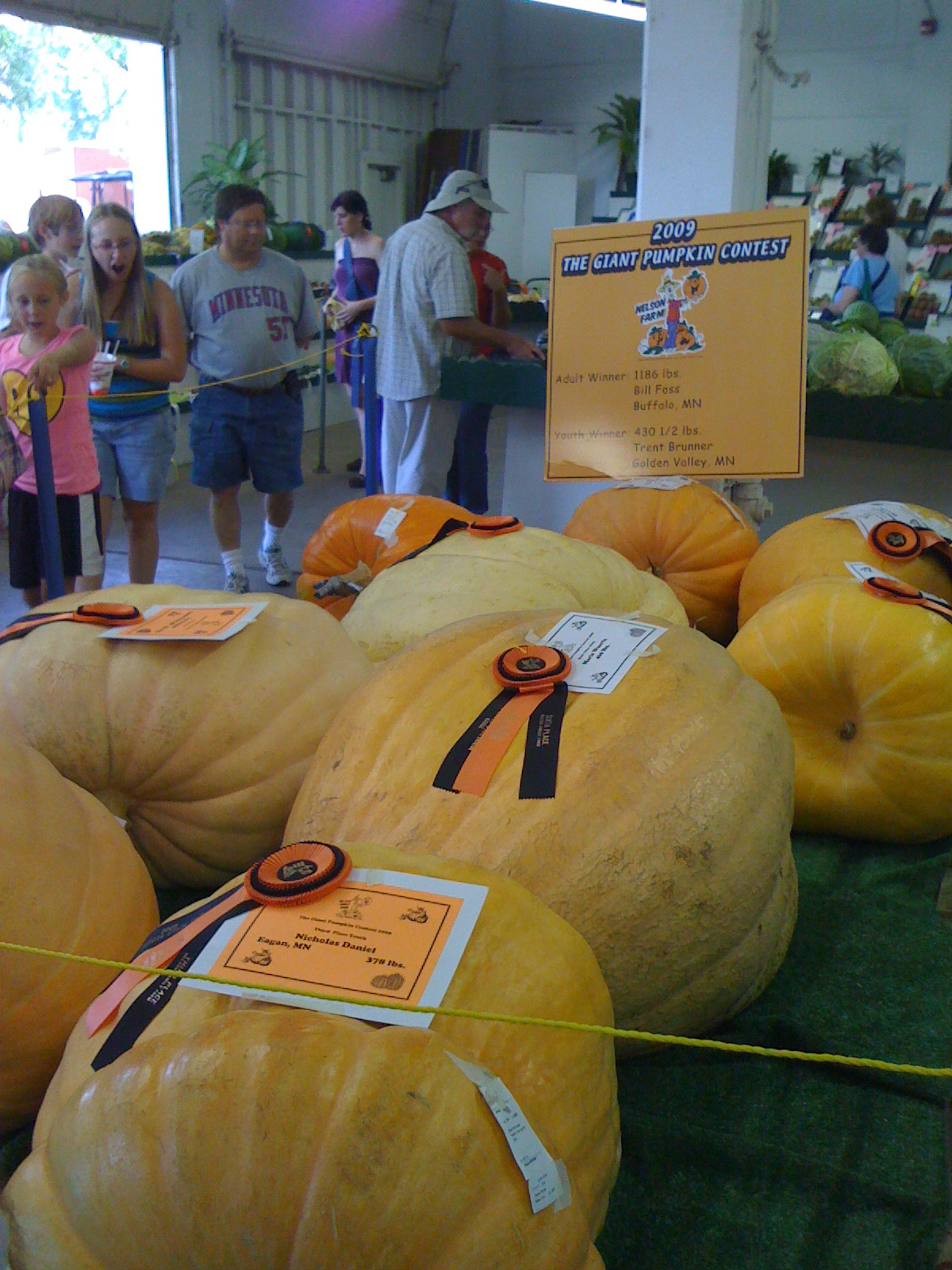 I did go back on Sunday to checkout the animals and some other parts that I just didn't get to see, but not too much use in posting pictures of the crowd; which is what I saw mostly.
Next time we go, I'm going to go on Tuesday or Wednesday as those are historically the lightest days of attendance.