Since Daniel has been away at school for a year now, we decided that it would be a good idea to take a little road trip to Indiana (10-13 October) and see how his living conditions were.
On the way down, we saw a strange sight… The Oscar Meyer wiener truck parked in front of a Subway… and wondered, when did Subway start serving hot dogs and need the services of the promotional wiener?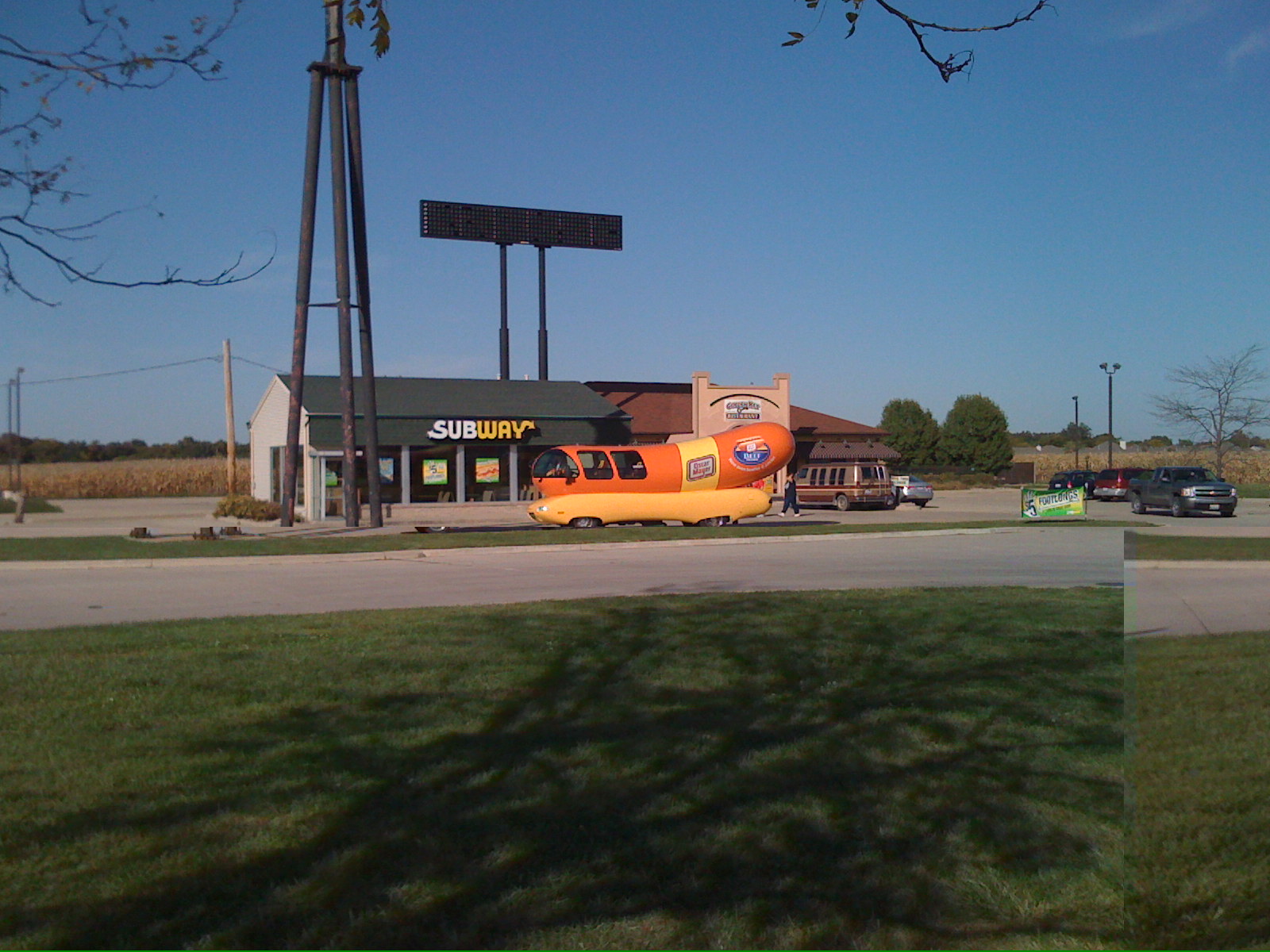 The living conditions were pretty much like what you would expect with 4 young men. There's really nothing much to do there but it was a nice visit, and I finally got a picture of the Triple XXX Family Restaurant. I said to Jill as we were pulling away, "I wonder when the meaning of Triple X changed from "extra fine" to "adult content"?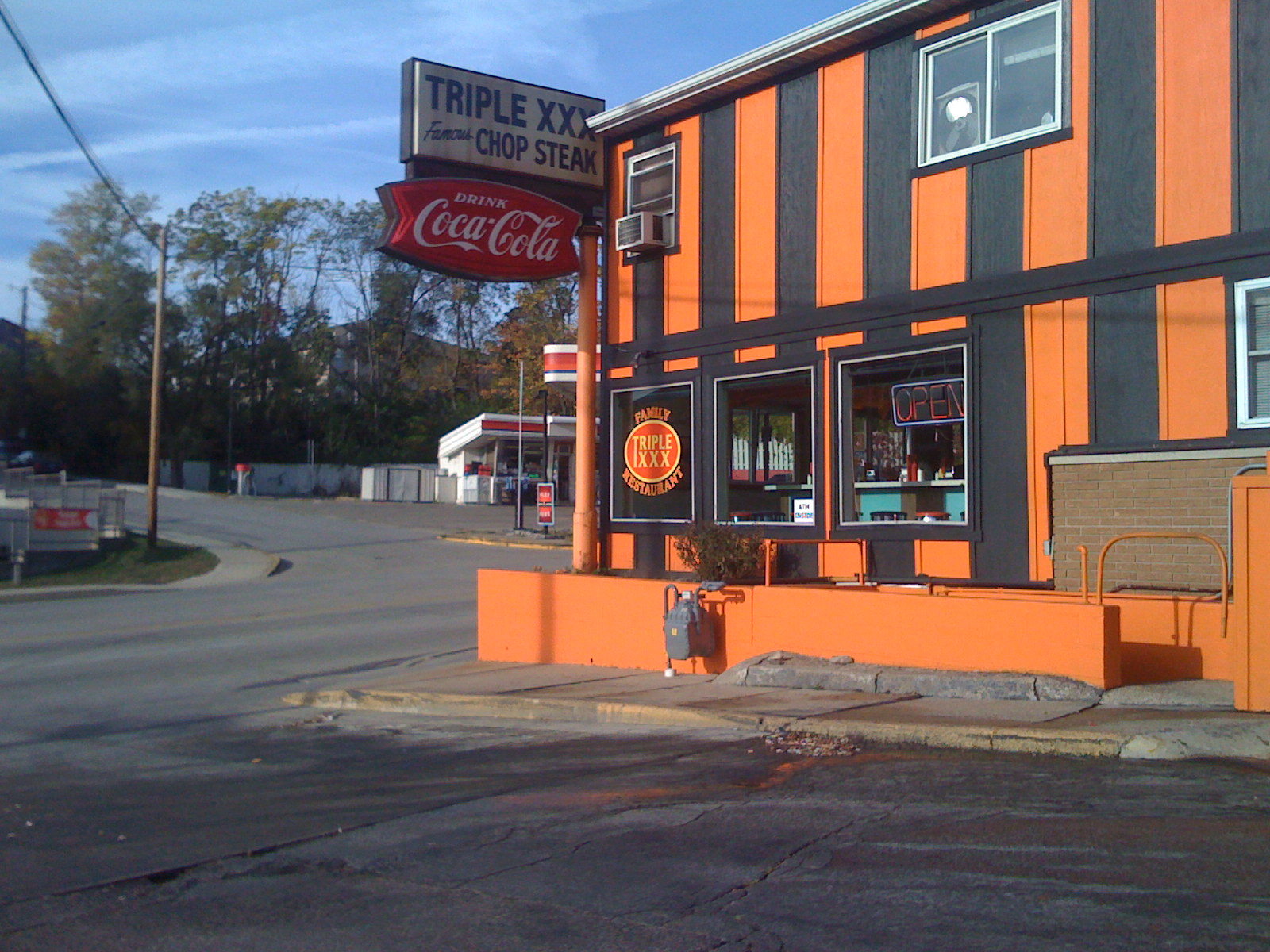 And, on the way home we stopped at a truckstop in Wisconsin where they had the following sign in the front of the Taco Bell which made me wonder if there is a difference in being open 24-hours on the weekend than on the weekdays?