My friend Bruce sent me this link (http://www.chrismahanukwanzakah.com/), the latest installment for the new holiday that I posted around this time last year. Bruce's email was titled, "I almost wet myself." You might too.
You should definitely call the toll free number +1 (888) ELF-POOP [353-7667] for assistance in choosing the right phone to give as a gift.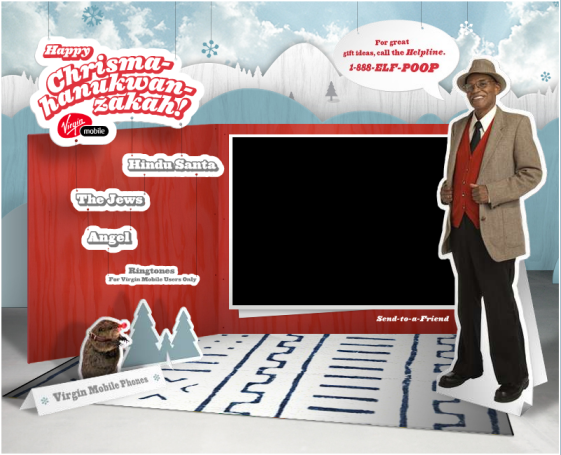 At DrWingnut.info we celebrate a little wider holiday season, "Hallothanksholinewyear," that time of the year from Halloween to New Year's Day, but we don't have nearly the budget of Virgin Mobile.